8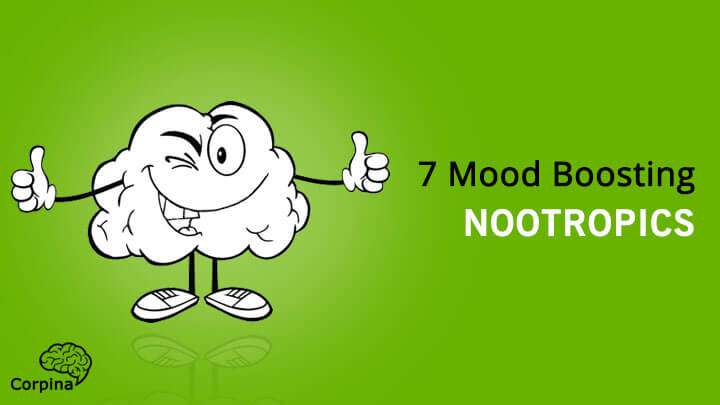 Top 7 Mood-Boosting Nootropic Supplements
In today's world, depression, anxiety disorders, and general unhappiness are common among people living in first world countries.
While depression is often a spectrum disorder that requires many lifestyle changes, nootropics can offer real relief.
Nootropics are not the same as prescription antidepressants and SSRIs (eg: Xanax, Abilify, Prozac); they are milder and have fewer long term negative effects on your brain.
Let's take a look at which nootropics can help you turn your frown upside down.
The Best Nootropics For Mood
The first is aniracetam, which often surprises people when they realize that this nootropic has mood boosting ability. Aniracetam has been labeled by some as the most effective nootropic for boosting mood.
Further, aniracetam can often eradicate the feeling of laziness that comes with depression, and give you more enthusiasm to get up and get things done without jittery motivation.
It's important to remember that racetams in general can sometimes cause irritability in which case you should discontinue use.
Although not everybody who takes aniracetam notices improvements in mood, the effects of nootropics in general can vary significantly when it comes to certain people.
Sulbutiamine is another nootropic with significant mood boosting capabilities.
It has even been touted by some folks as having the same anti-depressive and anxiolytic qualities as MDMA, but without the amphetamine stimulant effect.
This is a bold statement, but where's there's smoke there's fire, and it's not unlikely that this mood boosting nootropic, derived from the B1 vitamin, can work wonders for your mood.
It has even been prescribed to treat depression in some countries. Sulbutiamine works by increasing the amount of dopamine released in the brain, as well as thickening dopamine receptor density in the prefrontal cortex.
Problems with dopamine levels are a common reason for people to get depression. Sulbutiamine has also been seen to lower inhibitions in behavior, which can help alleviate social anxiety or depression.
Noopept has been described as similar in its effects, to aniracetam. It is assumed that both noopept and aniracetam affect very similar dopamine and serotonin receptor sites.
Noopept is known to be stronger and more potent than aniracetam, however, so depending on the degree of your unhappiness, you may want to go with noopept.
Noopept is not solely known for its mood enhancing effects, however it is widely known to have effects on your overall sense of well-being, as well as generating a feeling inside you of wanting to get things done. It has also been known to work as an anxiolytic for some people.
Inositol is a nootropic that can reduce anxiety levels and and depression quite effectively. It works by interacting heavily with the GABA receptor in your brain, which can improve your clarity of thought and reduce anxiety when you take it in low doses.
It is similar to the B-Vitamin group of nootropics, and it has even been known to potentiate the effects of GABA drugs by improving efficiency in binding at receptor sites for GABA in the brain. Increasing the GABA receptor uptake and GABA levels in your brain is known to have a calming effect which in turn can lower your depression and/or anxiety levels.
St John's Wort is a milder nootropic that can have benefits on your mood. Among its many properties, it has been known to be effective in treating depression, alcoholism, inflammation, burns and wounds, and dementia. It doesn't treat dementia so much as it can prevent it due to its anti-oxidant properties.
Some clinical studies have shown that St. John's Wort is as effective as prescription antidepressants, while producing less than half of the side effects commonly seen in SSRI antidepressants. The general recommended dosage for St. Johns Wort is around 1000-1500mgs per day.
5-HTP is an over the counter mental health supplement which is very effective at improving mood, reducing anxiety, and improving your overall sense of well-being. 5-HTP stimulates the production of serotonin in your brain thus increasing feelings of happiness and relaxation. If you are stressed or depressed, 5-HTP will reduce these negative thoughts and feelings.
It works by crossing the blood brain barrier quickly and affecting the central nervous system, resulting in an increase in your serotonin levels. 5-HTP is one of the most studied health supplements, so if you take enough of it, you will almost certainly feel the effects described above.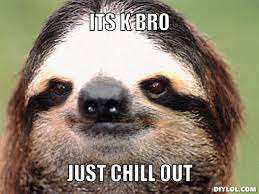 L-Theanine is another more mild type of nootropic that can boost your mood.
It is quite similar in effect to 5-HTP in that is known to have mood boosting and anxiety reducing capabilities. This substance is often found in green tea as well.
In addition to improving mood and reducing anxiety, L-Theanine can also boost your immune system, making you feel better physically, as well as mentally and emotionally.
Most people who have experience with L-Theanine do not report any adverse side effects, or interactions with medications, while St. Johns Wort, and 5-HTP have some negative side effects at higher doses.
Conclusion
There are thousands of nootropics, and many of them improve mood. Here, I included seven that have worked incredibly well for me, and seem to do so for others as well.
To recap, my favorite seven nootropics for mood are:
Aniracetam
Sulbutiamine
Noopept
Inositol
St. John's Wort
5-HTP
L-Theanine
What others have you tried? Please share in the comments below.
Thanks for reading, and as always, keep nooting!