5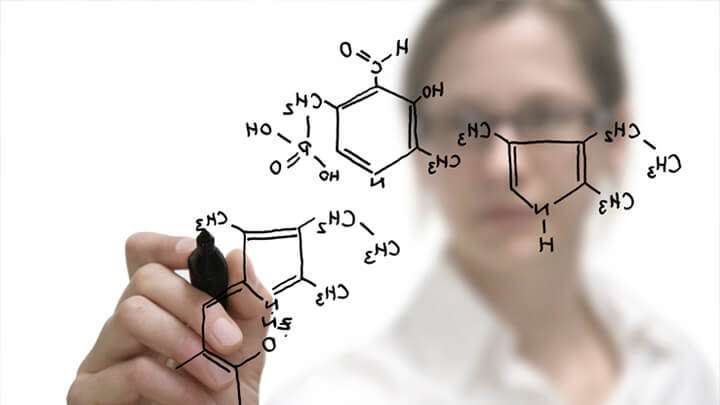 BREAKING: the FDA just banned all imports from Sun Pharmaceuticals, makers of Modalert (modafinil) and Waklert (R-modafinil)
UPDATE 2016: It appears that Modalert imports from Sun Pharma have been partially or fully instated. Thanks to Corpina reader Gautam for notifying me of the fix:


Here's a round-up of the stories thus far:
Reuters: FDA bans imports from Sun Pharma plant in India crackdown
The U.S. Food and Drug Administration (FDA) has banned imports from Indian generic drugmaker Sun Pharmaceutical Industries Ltd's plant at Karkhadi in the western state of Gujarat, in the latest quality blow for India's drug sector.

The FDA has imposed a rash of regulatory sanctions on Indian generic makers in the last year, triggering concerns about the quality of the medicines supplied by the $14 billion industry to countries including the United States, the biggest market.
AFP/Google: India's Sun Pharma hit by US import ban, shares plunge
US regulators slapped an import ban on some products of top Indian drugmaker Sun Pharma, sending the firm's shares tumbling Thursday and dealing a fresh blow to the nation's beleaguered generics industry.

The US Food and Drug Administration (FDA) announced an "import alert" late Wednesday on drugs made by Sun at one of its plants in western India over failure to meet "good manufacturing practices".

The FDA action against India's largest drugmaker by market capitalisation comes as US regulators scale up scrutiny of India's $14-billion-a-year pharmaceutical sector to eliminate quality lapses and worries about safety.

Sun's shares fell as much as 6.4 percent before recovering slightly to close down 3.28 percent at 551.70 rupees.
LiveMint: FDA import alert for Sun Pharma's Karkhadi plant
Shares of Sun Pharmaceutical Industries Ltd dropped as much as 6.36% on BSE on Thursday after the US drug regulator issued an import alert against its Karkhadi plant in Gujarat, banning shipments from the factory that makes some pharma ingredients and formulations for the US market.

"This factory near Vadodara in Gujarat that makes a small quantity of antibiotics got an import alert on Thursday," said a person at Sun Pharmafamiliar with the development. "But the revenue impact is very negligible."

After falling to as low as Rs.565.60 on BSE in intra-trading, the shares closed 5.03% lower at Rs.573.60 on a day the exchange's benchmark Sensex fell 0.37% to 21.774.61 points.

The contribution of the Karkhadi facility, near Vadodara, to Sun Pharma's consolidated revenue is negligible, and the drug maker maintains its 2013-14 fiscal's consolidated sales growth forecast, a Sun Pharma spokesman said in a statement.
Bloomberg: FDA Bans Some Imports From India's Sun Pharma; Shares Plunge
Since January 2013, the FDA has added more than 20 Indian drug facilities to its import alert list, including two belonging to Mumbai-based Wockhardt Ltd. and two belonging to Ranbaxy.

FDA officials have said they plan to tighten rules on how they regulate the generic-drug industry as a way to convince American consumers that safeguards are in place.

Generic drugs, which made up almost 80 percent of the 4 billion prescriptions written in the U.S. in 2011, helped Americans save $193 billion that year, the Generic Pharmaceutical Association has said, as health-care costs rise and insurers force more consumers to use them.
This follows on warnings sent over the past few years:
FDA.gov – Inspections, Compliance, Enforcement, and Criminal Investigations: Sun Pharmaceutical Industries Inc 8/25/10
The violations cited in this letter are not intended to be an all inclusive list of violations that may exist at your facility. You are responsible for investigating and determining the causes of the violations identified above and for preventing their recurrence and the occurrence of other violations. It is your responsibility to assure compliance with all requirements of federal law and FDA regulations.
FiercePharma Manufacturing: Sun Pharma plant joins the FDA list of banned Indian facilities
The ban comes only weeks after FDA Commissioner Margaret Hamburg returned from a trip to India where she discussed quality issues with government and industry officials. The country provides about 40% of the generic and over-the-counter drugs U.S. consumers take, and so the FDA has been placing more personnel and more emphasis on Indian drug plants. She noted during her trip that many of India's drugmakers have modern facilities with top-notch operations.
India Business Today: FDA warns 2 Indian companies for manufacturing lapses
In its latest action against Indian drug makers, the US health regulator FDA has red-flagged "significant deviations" from good manufacturing practices at two Indian pharmaceutical companies.

In the case of Hyderabad-based Posh Chemicals, the US Food and Drug Administration said that lapses found at its manufacturing facility may cause the Active Pharmaceutical Ingredients (APIs) manufactured by it to get adulterated.

During an inspection of the company's facilities, FDA found failure to protect computerised data from unauthorised access, failure to ensure that test procedures are scientifically sound and failure to follow and document quality-related activities at the time they are performed.
Hindu Business Line: FDA queries addressed, says Sun Pharma
As the US intensifies its scrutiny of drug companies, Sun Pharma said it too had faced minor queries from that nation's Food and Drug Administration (FDA).

"These were minor observations, and the company responded to these a long time back," Sun said of the USFDA's queries on its Caraco plant in the US. The development comes even as the Caraco plant is emerging from its earlier tryst with USFDA.

In the latest development, a Bloomberg report, citing information got through the Freedom of Information Act request (similar to India's RTI), said Sun's US subsidiary, Caraco, had two '483' observations on its plant, following inspections in January and May this year. In a 483 observation, the FDA's concerns are first raised with the company management.

The issue is put to rest if the company is able to satisfy the queries. Failing this, the issue could escalate into a more serious warning letter.
---
More on taking Modafinil
Where to buy Modafinil
Modafinil alternatives
Modafinil vs other products