2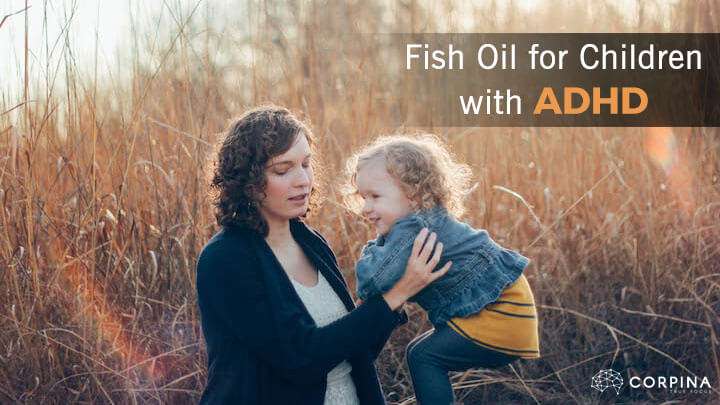 8 Best Fish Oil Supplements for Children with ADHD
Almost every household has a medicine cabinet and each of them contains various health and medical essentials.
Aside from the usual vitamin C and D, fish oil supplements are also a very common sight mostly in households with elderly and, more recently, in those with children.
Main Benefits of Fish Oil

Fish oil supplements continue to gain popularity across all demographics.
Younger adults have started investing in these supplements because of its many benefits to the body.
Though evidence is mixed as to whether fish oil is truly the wonder drug that many people claim, there's no doubt that some people are getting real benefits from it.
There are thousands of supplements available on the market today, and fish oil is one of few that appears to have real benefits.
Where Does Fish Oil Come From?
Fish oil comes from the tissues of fish.
It has Omega-3 fatty acids which contain eicosapentaenoic acid or EPA and docosahexaenoic or DHA.
Both EPA and DHA are rising to fame in both the medical and scientific communities.
Our body needs omega-3 fatty acids in order to lower our blood pressure and maintain healthy cholesterol levels.
Omega-3 is more popularly acclaimed for its positive impact to the heart and bones.
It has also shown effective in helping with problems related to the eyes such as cataracts or dry eyes.
The importance of omega-3 to our body is undeniable. However, our body cannot produce it naturally, thereby requiring us to consume its natural sources (e.g. seafood) regularly.
While some conclude that consuming seafood can give the body the appropriate amount of omega-3 it needs, it is important to note that many fish varieties contain mercury.
To avoid intake of high mercury levels, fish oil supplements are recommended. Doing this is sure to provide the body with the much needed levels of omega-3.
Fish Oil and ADHD

In the more recent years, studies have supported how fish oil may help in boosting our mood and reducing anxiety. Omega-3 actually assists in facilitating the transmission of brain signals.
In fact, research also states that fish oil can go as far as reducing symptoms brought by Attention Deficit Hyperactivity Disorder or ADHD.
That being said, fish oil has been found to contribute significantly to brain development and mental health. Those diagnosed with ADHD are found to have low omega-3 levels in the blood compared to those without.
Children with ADHD have shorter attention span compared to others, and they are also easily distracted.
They are also more impulsive and restless. To cope with these symptoms, a variety of drugs is constantly being prescribed.
However, these drugs come with harmful side effects that can be dangerous in the long run.
Tests and studies have shown impressive results with regards to the effect of fish oil on children with ADHD. After the trial period, those who took fish oil supplements showed improvement in motor skills and learning abilities.
Although not yet 100% proven, the amount of studies that support the use of fish oil supplements for those with ADHD continue to fuel its increasing popularity, resulting in an increase of brands that line the shelves to meet the need.
Top Fish Oil Supplements For Children with ADD / ADHD
Brand
Description
Rating

Nature's Way has outdone itself with this product: fish oil supplements that were designed specifically for the enjoyment and health of kids. These were also developed to support healthy brain function, improve learning, and increase concentration.

The chewable capsules come in a variety of fresh and fruity flavors that the kids will surely want to try. This omega-3 blend also assists the health of the eyes and the nervous system. It has no artificial coloring or flavouring and contains no yeast, gluten, and dairy components.

Natural Stacks Antarctic Krill Oil takes your fish oil game to new depths. It is gluten free, soy free, corn free, and non-GMO.

Its key health benefits include heart, joint and eye health and improved cognitive function. It was also reviewed to have positive benefits on the consumer's emotional well-being. Natural Stacks has 1000mg of EPA and DHA from Krill, which is more potent than fish.

Each softgel is sourced from pure cold water fish in Alaska. Verified to be free of any allergens and pharmaceutical grade.

This orange flavored supplement is clinically proven to give 300 percent more absorption than softgel capsules. Coromega's high-DHA blend focuses on the development of the brain and eyes as well as overall health and growth.The packets can be squeezed and taken directly or may be mixed in with other snacks.

You can try combining it with ice cream or yogurt. With this supplement, you won't have to worry about your children running away in disgust. In fact, they might even ask you for more.This is a great alternative for those who do not like the fishy taste of old school fish oil supplements.

​

Aside from tasting great, Coromega also uses the best fish oil available which makes it of excellent quality.

This is recommended for kids aged 2-12 years old. It contains other nutrients aside from omega-3which are important for overall health and well-being. With 50mg of DHA and EPA per gummy, this makes it an excellent supplement.

It is also a good source of Vitamin D.It is absolutely gluten and dairy-free, but contains fish and soybeans. It is recommended to be taken with food.Children will definitely look forward to taking their supplements everyday with these pleasingly tasting gummy chews.

Taking supplements can be a pleasant experience for kids with the chewable softgels of Carlson. It promises no fishy aftertaste whatsoever. With 100mg of DHA per capsule, this fish oil supplement works at ensuring the health of the heart, brain, and eyes.

Carlson fish oil supplements are made from cold-water fish from the Norweigan waters and are bottled to ensure the maximum quality and freshness. These products undergo rigorous testing for potency and freshness by an independent and FDA-registered laboratory.Carlson also created a lemon-flavored liquid variety of this supplement. This can be mixed with your children's favorite food.

These easy to chew treats have a delicious tangerine flavor so kids won't have to deal with the fishy aftertaste that comes with other fish oil supplements. Nordic Naturals also does not include preservatives or artificial coloring, yeast, gluten, and milk.

This fish oil supplement is of high quality and is considered safer compared to cheaper alternatives. It has passed major international standards with flying colors.Nordic Naturals also has Nordic Berries which are chewy multivitamins for kids and adults that are flavored with the sweet and sour taste of Norwegian berries.

Kids won't even feel like they are taking supplements with this fish oil. It has the taste and texture of a fruit smoothie. Yum!Barlean's Omega Kids Swirl was developed to support cognitive functions and improve attention span.

Each 8 oz. bottle has up to 47 servings and is more absorbent compared to regular fish oil.However, since it is in smoothie form, the shelf life is shorter than other supplements. Make sure to get a fresh batch or finish the one you have right away.

Oceans 3 boasts a superior formula using fish oils that were purified by a process that concentrates both the DHA and EPA to remove contaminants and toxins. It is an excellent source of omega-3 and other naturally occurring vitamins.The high ratio of DHA to EPA will prove to be highly beneficial.

Your kids will also love taking these because they come in yummy berry lime flavored chewables. Sugar-free and all natural, kids will definitely reap the benefits of high quality fish oil minus the taste of fish.
Closing thoughts
Before you start taking any new drugs or supplements for ADHD, it is best to be sure that it is really the reason why the child is acting the way he or she is.
Fish oil is generally safe, but is highly dangerous for children with bleeding disorders.
If your child is already taking prescription drugs for ADHD, fish oil can still be taken to complement the effects of the treatment, but it is still best to consult your doctor about this.
Ask for the proper dosage and check if the fish oil supplement and its ingredients won't interfere with any ongoing medication. For more information, I suggest that you read related post on some of the leading fish oil brands, and the manufacturing process behind each.
It is important to note that fish oil supplements are not part of the first-line treatment for ADHD.
Regardless, they can definitely play an important role in your child's development.
---
[catlist excludeposts=this template="div" conditional_title_tag="h6" conditional_title="More on ADHD" id="328" tags="using"] [catlist excludeposts=this template="div" conditional_title_tag="h6" conditional_title="Supplements for staying focused" tags="for-focus" exclude_tags="getting-high"]